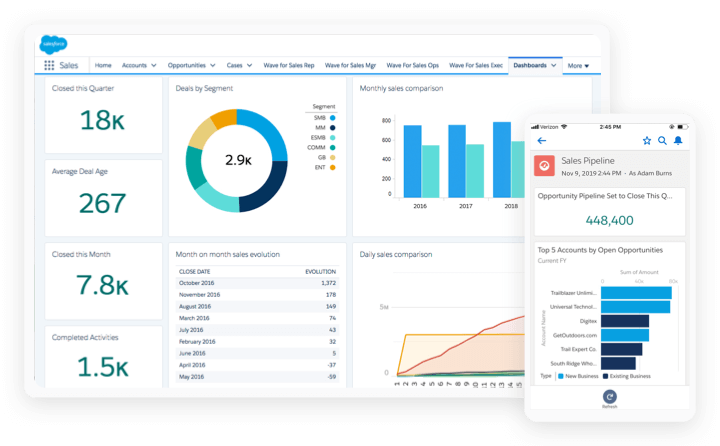 What if selling were smarter, and faster? Sales Cloud lets you focus on what matters most: your customer.
Turn your sales and strategy obstacles into opportunities.
With goals and expectations in place, your sales team is primed to win deals that align with company growth. And whether your growth strategy is in new markets or upselling to an existing customer base, our sales platform is made to meet those challenges.